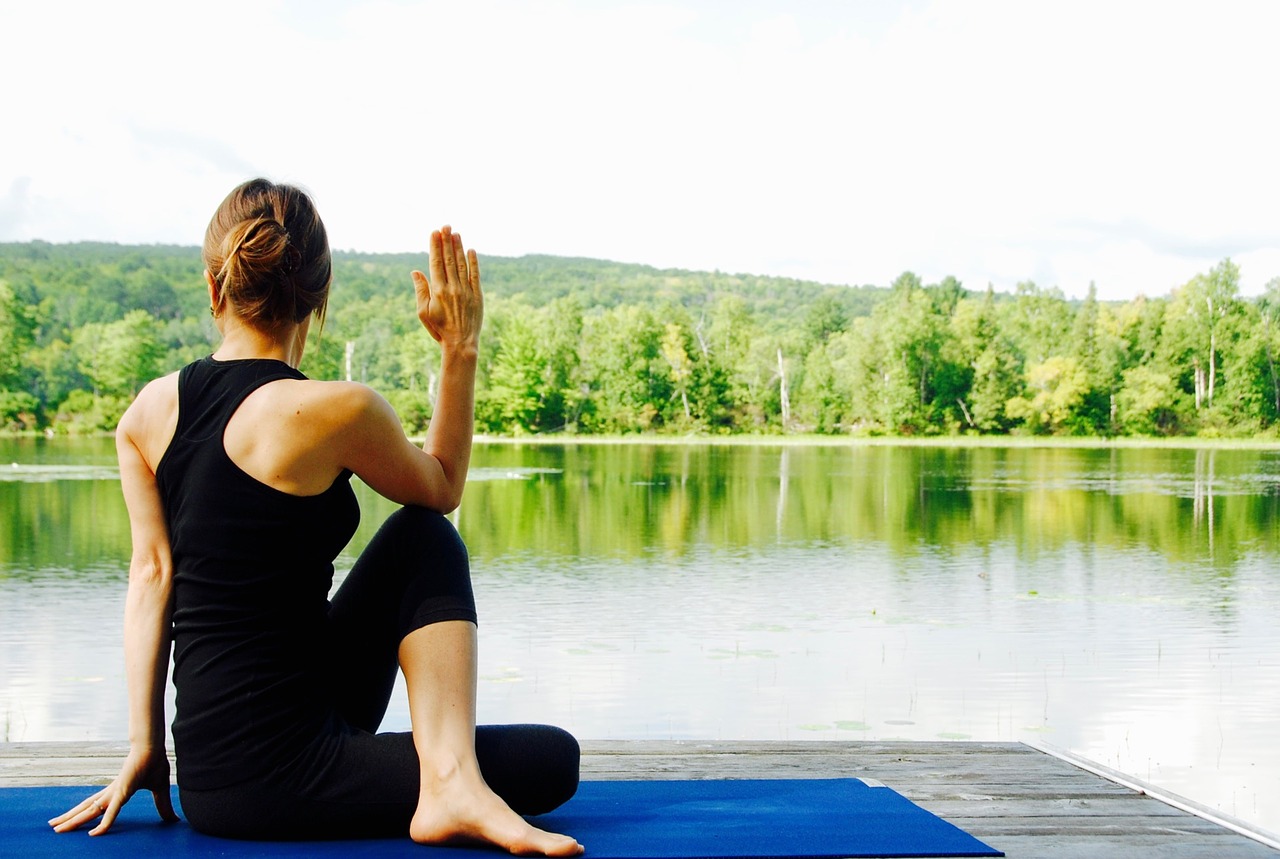 Yoga is more than just a passing health trend or fitness craze; it's a smart solution to staying healthy, both physically and mentally. If you've always wanted to try yoga but have been too hesitant to take the plunge, here are seven important health benefits that follow a consistent yoga practice.
1. Boosts Brain Power
Practicing yoga is a mental challenge. Each session requires laser sharp focus for training your muscles, breathing, and meditation, which can lead to a boost in your brain development. Mental benefits attributed to yoga can include an increased memory capacity and an overall improvement in brain function, which is pretty remarkable!
2. Increases Muscle Recovery
Not just any sport can enhance your strength, agility, and flexibility in one session. In fact, most professional athletes overcome serious injuries by using yoga to improve their range of motion. People who have undergone painful surgeries or who have been in car accidents can get back their mobility by practicing yoga positions and techniques. When it comes to ensuring that your connective tissues are running just as smoothly as your muscles, nothing compares to a strengthening yoga class.
3. Decreases Levels of Pain
Along with recovery, yoga can even work as an effective method for pain relief. Whether you have arthritis, fibromyalgia, or chronic migraines, practicing stretches and positions can help you experience relief from the pain. Yoga even works on muscle pain, including pulled or tightened muscles in the back or neck.
4. Stabilizes Body Weight
Training with yoga on a consistent basis can help maintain your body weight by restoring the balance of hormones in your body. When your body is properly balanced, you're less likely to experience the need to overeat or eat due to stress, which can eliminate obesity and many other hormonal diseases. Yoga works as an excellent countermeasure to stabilize your body and keep you on the right track to wellness.
5. Improves Mental Health
Yoga offers many mental health benefits and is perfect for relieving stress, anger, anxiety, and other negative emotions. Many practicing yogis can experience an improved mood, increased feelings of positivity and motivation, less anxiety and hostility, and a sense of connectedness after a successful yoga session, leading to a state of well-being and peace.
6. Enhances Respiratory Health
Training with yoga involves the practice of pranayama, which includes controlling your breathing through different techniques and exercises. This practice has significant respiratory benefits and can increase your lung capacity and give you the ability to slow down your heart rate, which can lead to a longer and healthier lifespan.
7. Encourages Daily Exercise
Whether you're at work, in your home, at an airport, or in a hotel room, you can do yoga! And because you can practice yoga in almost any situation, it can give you a boost of motivation and encouragement to exercise every day. You can bring a yoga mat to work and practice a few stretches at lunch or take a towel to a nearby park and practice some poses within nature. You don't have to be an athletic person to start yoga, and it's perfect for those who need a convenient and cheap way to stay in shape.
Yoga Keeps NYC Moving
Thanks to Imperial Moving & Storage (facebook, about.me), an NYC moving company service, for teaming up with us for this informative post. These New York movers have been in business for over ten years, helping the residents and businesses of Manhattan with all of their residential and commercial relocation needs. Several guys from Imperial's capable and professional moving crew enjoy relaxing and recuperating with yoga after a long day of hoisting furniture and hauling boxes. They say there's nothing better than some vinyasa flow sequences to relieve sore, tired muscles.The next time you're in need of cheap, reliable New York movers, give Imperial a call!