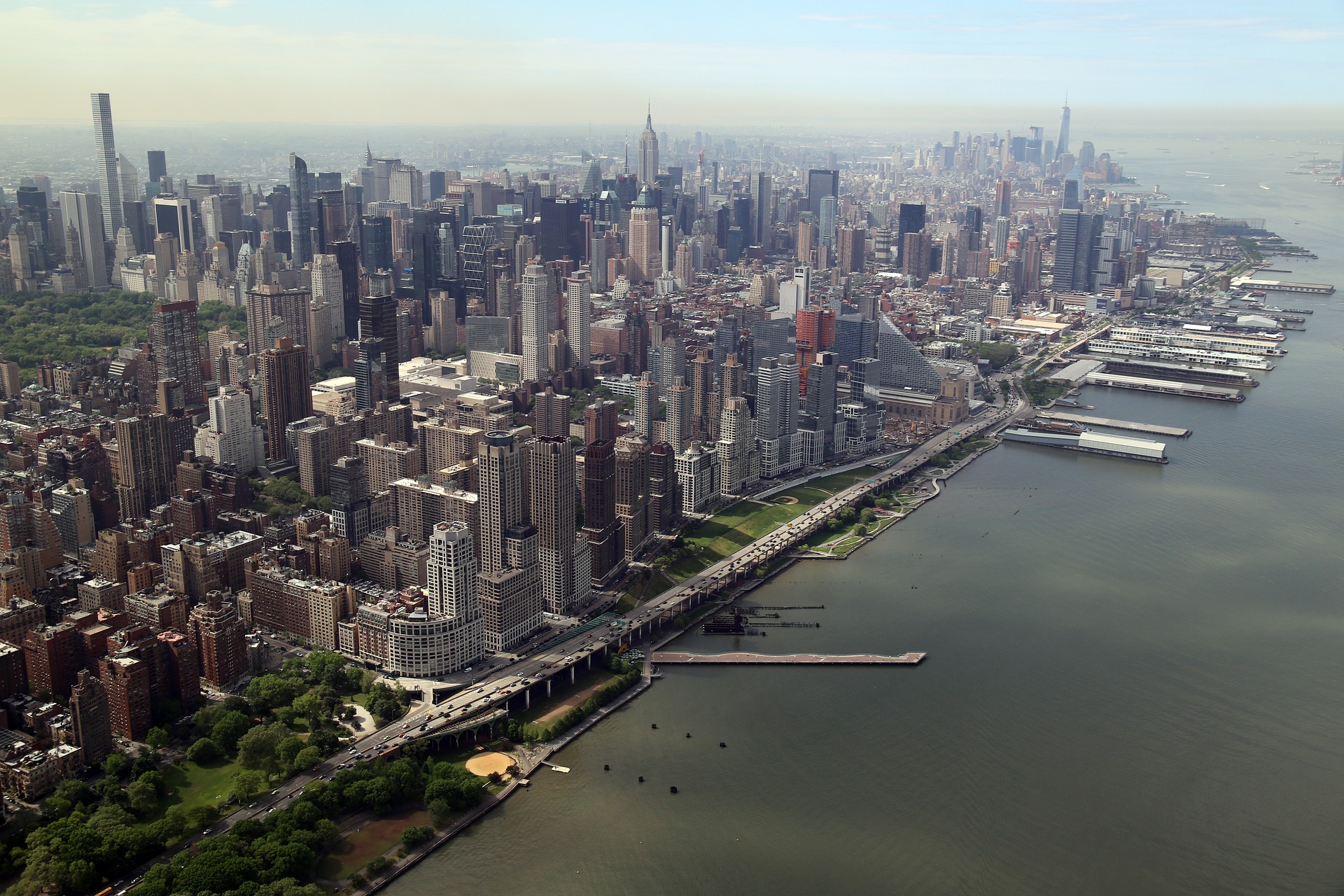 The city of Manhattan has thriving yoga culture and is known for its many diverse yoga studios. With world-renown yogis that congregate from all around the globe to learn new methods and train in unique styles, it might be difficult to choose just one gym to meet your daily dose of exercise. And if you're looking to grow your practice and try out a new studio in the city, here are some of the hottest yoga spots that Manhattan has to offer.
Yoga Shanti
If you're new to yoga or are feeling behind in your practice, Yoga Shanti will help to awaken your senses. Located in the heart of NYC's Flatiron district, this studio is led by some of the most recognizable faces in yoga and has developed a cult following. Its special pricing encourages both beginners and veterans to start fresh in their training, and all classes push participants to wake up, flow, open up, and sweat. Some of the classes even include live music! You can take advantage of unlimited classes in your first week ($30), or the Unlimited Beginners Club and Level 1 classes ($100), or try the 'Welcome Back' package that contains five beginner classes and a 5-Class Card ($150).
Laughing Lotus
With two locations at 636 6th Avenue and 232 Broadway, you won't be taking yourself too seriously at the Laughing Lotus. This fun yoga studio promotes good cheer among yogis who are looking to de-stress their fast-paced Manhattan lives and is guaranteed to put you in a zen mood. If classes such as Lotus FLY! and Sun Celebrations don't put a smile on your face, then the affordable prices will! Become a member today to enjoy Unlimited Monthly Membership ($149) or a 10-Class Card ($180). If you're looking to try Laughing Lotus first before buying a membership, a single class is just $22.
Iyengar Yoga in NYC
For a more traditional experience, serious yogis can book a class with 93-year old acclaimed yogi B.K.S. Iyengar. This yoga master teaches ancient practices that were developed from the yoga sutra of Patanjali. Participants can expect to improve strength and flexibility, increase stamina and concentration, and correct body alignment through spiritual and intellectual methodologies while practicing at this studio. In addition to Iyengar's in-demand sessions, you can also check out classes such as Becoming Quiet and Back To The Future. Located at 150 W. 22nd St. and 525 Pacific St., prices are $110 for a monthly membership or $25 for a single class.
Om Factory
The Om Factory is considered the Cirque du Soleil of Manhattan yoga, and participants should be prepared for an intense challenge in this converted warehouse studio. Located in the Garment District and Union Square, the Factory's unconventional style integrates acrobatics and aerial circus performance into its yoga philosophy. You can even bring young children for fun classes that are designed just for them. Classes run at $50 a week or $108 a month for unlimited classes.
Harlem Yoga Studio
If you're a resident of Upper Manhattan, Harlem Yoga Studio is a convenient and affordable way to build up your practice. This studio shines in providing classes for women who are expecting or have just given birth and offers sessions in Prenatal, Postnatal and Childbirth Yoga. The practice was founded on the philosophy that yoga should be available to everyone and accepts donations for visitors who cannot afford full prices, which involves a $95 monthly membership as well as family and kids packages.